MICHAEL LANCTO, Entrepreneur and Success Coach
Starting from $0 income and heavily in debt, Michael has earned
a full-time income (literally millions of $) from home since 1999.
How? by successfully coaching many people all over
the world to earn more income residually by working
from home, then they earned on any job in their life.

YOU CAN BE NEXT ... just contact Michael today!!
---
BACKGROUND
Michael was born and raised in a middle-class home in Flint, MI. His family also owned a log cabin on Houghton Lake, MI for frequent vacations and weekend get-aways.
Michael joined the U.S. Air Force and served as a Disbursement Accountant Specialist. His duty assignments included Peterson AFB, CO and Ramstein AB, Germany for a total of 5 and half years.
Michael graduated Salutatorian with highest honors from a Bible College/seminary in Florida. After graduation, Michael spent six years as a missionary to the military in Germany, then six years after that as a pastor (MI and AL), and then one year as a Bible teacher in Florida.
DREAM
Michael had a dream - a desire to one-day have a fulltime income from his own business so that he could volunteer any ministry services.
Since 1983 Michael tried over 27 home businesses, in search of the solution to finance his dream.
These companies included: (although most are NOT recommended today): A Business For Everyone, ACN, America's Best Choice, Ameriplan, Amway, CD Express, CDI, Changes International, Cognigen, CTI, FCI, Flat Rate Telephone, Global Family Network, Hedgebuilders, Idea Concepts, Isagenix, Leader's Club, Melaleuca, New Image, PK Communications, Progressive Fortune, ProStep, Refer Everyone, Saetac, Shaklee, Spectrum, The Success Club, Visalus and WorldLink.
Keep in mind the above businesses represent:
11 Telecommunications Companies
7 Nutritional Companies
2 ISP companies
2 Leads Companies
2 Product-based Companies
1 Music Company
1 Training Company
1 Travel Company
1 Health Care Benefits Company
The good news is that Michael learned many lessons over these years and gathered many tools and techniques that he would be able to implement into the right home business.
SUCCESS
In May 1999 Michael's dream began to come true, as Michael began earning a fulltime income working from home.
On his journey, Michael's income is a success story many would like for themselves. To not have a boss, wake up when you're done sleeping, travel when and where you want to - is a lifestyle that most people only dream about.
Michael has taught and coached hundreds of people to MORE than replace their best job income by working from home. Once you know the formula how, it's simple, fun, and easier than most people can imagine.
DREAM COMES TRUE
Michael's dreams continue to come true. He has revisited the mission field at his own expense. He has served as an interim pastor. He has filled numerous pulpits as a guest speaker and/or teacher. Michael continues his efforts of serving others with his internet skills and services. Now, the sky is the limit.
While many people measure their success with material possessions, Michael's success and passion is measured by the scores of people he has coached and helped to be their own boss and work from home like Michael has done since 1999.
PASSION
Michael's passion is to help others. Teaching and motivation are talents to accomplish this goal. Michael says, "there's an inner peace that comes when you know you've done something to help others, and there are so many ways we can help others."
Michael has already been invited to train thousands of people how to be successful all over the country. These locations include:
| | | |
| --- | --- | --- |
| 1) Atlanta | 7) Houston | 13) Nashville |
| 2) Boston | 8) Jacksonville | 14) Ontario |
| 3) Dallas | 9) Kansas City | 15) Orlando |
| 4) Daytona Beach | 10) Las Vegas | 16) Richmond |
| 5) Detroit | 11) Los Angeles | 17) Tampa |
| 6) Ft Lauderdale | 12) Miami | 18) W Palm Beach |
If you allow Michael to personally mentor you, there is no charge for his personal training.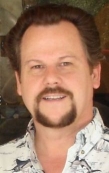 Michael is always looking for good people whom he can help. Michael's PASSION is to help as many people personally to achieve a residual income that is more than enough to pay for all their bills and have money left over.


ASK MICHAEL to coach and mentor you - that you will turn a profit in less than 30 days. Michael is available to coach and mentor up to 12 hours per day, 6 days per week.
Does that sound like what you're looking for? If YES, contact Michael TODAY!! If you are searching for answers in any of the related areas above, email or call Michael today at the phone number below:
MICHAEL'S PROMISES TO YOU:

1. God as my witness I will only tell you the truth.
2. I will not spam you
3. I will never give your info to any other company.
4. I will strive to be the best coach and mentor ever.
5. I am available Mon-Sat 9am-9pm EST
6. I have extended hours if you live out west.
7. I will stop contacting you immediately upon request.
8. I will not pressure you to join, signup, etc.
COPYRIGHT © 1999 - 2016